Seller's Checklist: A Timeline to Prep Your Home for Sale and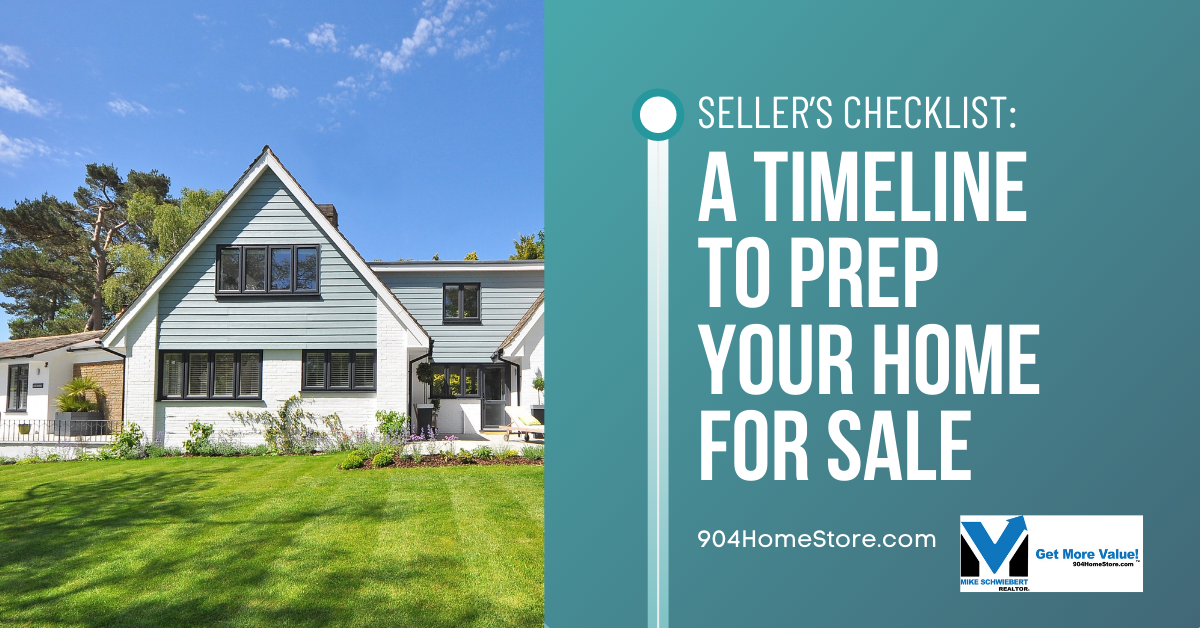 Seller's Checklist: A Timeline to Prep Your Home for Sale
We're still in a seller's market, but that doesn't mean your home is guaranteed to easily sell.1 If you want to maximize your sale price, it's still important to prepare your home before putting it on the market.
WHAT ABOUT iHome Buyers?
You hear the radio ads and see the TV commercials from the iHome Buyer companies telling you to sell to them, and not to worry about doing a thing to your house to sell. What they don't tell you then is they have some hidden secrets of their own.
What the iHome Buyers don't tell you is they are going to give you a lot less for your home than what the current market value is. Think about it, they need to make money too, so they are going to offer you a lot less than what it is worth so they can make money.
They also offer you a price up front, and then once they do their inspections, they offer you less for the home. Once they find the house needs remodeled, cleaned, new carpet, paint, etc., they deduct that from their offer price.
They neglect to tell you they actually charge a fee to buy your home too. That is correct, they will charge YOU a fee to buy YOUR home. We can talk more about that one to one, but don't be surprised if you see a low bottom line number from an iHome Buyer after they give you a much higher offer price to get your attention.
The best way to SELL a home is to have it ready to sell. Like anything else, a clean item that doesn't need much repair will get you the most money. Just like if you one to trade in a car and it is filthy and there are dents all over the car, the dealer will beat you up on the trade in value. They will either have to fix it or, take small profit to sell it quickly. The same goes for real estate. If your home is clean, and there are not a ton of repairs that need to be done, you have the best chance to net the most money from the sale of your home.
Start by connecting with a real estate agent (Me) as soon as possible. Having the eyes and ears of an insightful real estate professional on your side can help you boost your home's appeal to buyers. What's more, beginning the preparation process early allows you to tackle repairs and upgrades that can increase your property's value. Many types of financing require the house to live up to certain levels of repair or lack of repairs needed like wood rot. As a former contractor I can spot the issues so they can be taken care of before they are a bigger issue with the appraiser.
Use the checklist below to figure out what other tasks you should complete in the months leading up to listing your home. While everyone's situation is unique, these guidelines will help you make sure you're ready to sell when the time is right. Of course, you can always call us if you're not sure where to start or what to tackle first. We can help customize a plan that works for you. As a former contractor for many years I can point you in the right direction to get some tasks accomplished.
If you do not have time or money to make repairs, we have options for that as well. We have a team of contractors we work with to make simple repairs, painting, lawn services and much more. We even have enclosed moving trailers that are free for you to use, free dump trailer usage if you need serious decluttering, and we even have tools including a soft and pressure washing rig to help get your house ready to sell. What other agent offers all of this?
If money is issue, we can analyze selling your home as is, or making the repairs to see what would make the most sense for you. If you cannot afford to make the repairs we have options to cover the repairs upfront for you, and then we are reimbursed at closing. It is a win win for you since you are able to net more money from the sale of your home once it is ready to sell.
AS SOON AS YOU THINK OF SELLING
Some home sellers want to plan their future move far in advance, while others will be required to pack up on very short notice. Whatever your circumstances, these first steps will help assure you'll be ahead of the listing game.
Contact Your Real Estate Agent
We go the extra mile when it comes to servicing our clients, and that includes a series of complimentary, pre-listing consultations to help you prepare your home for the market.
Some sellers make the mistake of waiting until they are ready to list their home to contact a real estate agent. But we've found that the earlier we're brought into the process, the better the result. That often means a faster sale—and more money in your pocket after closing.
We know what buyers want in today's market, and we can help devise a plan to maximize your property's appeal. We can also connect you with our trusted network of contractors, vendors, and service professionals, so you'll be sure to get the VIP treatment. This network of support can alleviate stress and help ensure you get everything done in the weeks or months leading up to listing.
Address Major Issues and Upgrades
In most cases, you won't need to make any major renovations before you list. But if you're selling an older home, or if you have any doubt about its condition, it's best to get us involved as soon as possible so we can help you assess any necessary repairs.
In some instances, we may recommend a pre-listing inspection. Although it's less common in a seller's market, a pre-listing inspection can help you avoid potential surprises down the road. We can discuss the pros and cons during our initial meeting.
This is the time to address major structural, systems, or cosmetic issues that could hurt the sale of your home down the line. For example, problems with the frame, foundation, or roof are likely to be flagged on an inspection report. Issues with the HVAC system, electrical wiring, or plumbing may cause the home to be unsafe. And sometimes outdated or unpopular design features can limit a home's sales potential.
Remember, when you're dealing with major repairs or renovations, it's best to give yourself as much time as possible. Given rampant labor and material shortages, starting right away can help you avoid costly delays.2 Contact us so we can guide you on the updates that are worth your time and investment.
1 MONTH (OR MORE) BEFORE YOU LIST
Once any large-scale renovations have been addressed, you can turn your attention to the more minor updates that still play a major role in how buyers perceive your home.
Look for any unaddressed maintenance or repair issues, such as water spots, pest activity, and rotten siding. This is the time to take care of those small annoyances like squeaky hinges, sticking doors, and leaky faucets, too.
Many of these issues can be handled by going the DIY route and using a few simple tools. Tackle the ones you can and be sure to call a professional for the ones you're not comfortable doing yourself. We can refer you to local service providers who can help.
Remember that it's easy to overlook these small issues because you live with them. When you work with us, you get a fresh set of eyes on your home—so you don't miss any important repairs that could make a big difference to buyers.
This is a great time to think about some simple design updates that can make a significant impression on buyers. For example, a fresh coat of paint is an easy and affordable way to spruce up your home. One survey found that interior paint offered a 107% return on investment.3 For broad appeal, opt for warm, neutral colors.
And never underestimate the importance of good curb appeal. Homes with good curb appeal sell for 7% more, on average, than similar homes with an "uninviting exterior."4 If weather permits, lay fresh sod where needed, plant colorful flowers, and add some new mulch to your beds.
Even just repositioning your furniture can make a huge difference to buyers. A survey by the Real Estate Staging Association found that staged homes sold faster, and 73% sold over list price.5 We can refer you to a local stager or offer our insights and suggestions if you prefer the DIY route.
Declutter and Depersonalize
Doing a little bit of decluttering every day is a lot easier than trying to take care of it all at once right before your home hits the market. A simple strategy is to do this one room at a time, working your way through each space whenever you have a bit of free time.
Start by donating or discarding items that you no longer want or need. Then pack up any seasonal items, family photos, and personal collections you can live without for the next few weeks. Bonus: This will give you a head start on packing for your move!
1 WEEK BEFORE YOU GO TO MARKET
With just one week before your home is available for sale, all major items should be crossed off your to-do list. Now it's time to focus on the small details that will really make your home shine. Here are a few key areas to focus on during this last week.
We'll connect again to make sure we're aligned on the listing price, marketing plan, and any remaining prep. We will be there every step of the way, ensuring you're fully prepared to maximize the sale of your home.
You've already done the major landscaping—now it's time to tackle the last few details. Make sure your lawn is freshly mowed, hedges are trimmed, and flower beds are weeded.
In addition, now is the time to clean your home's exterior if you haven't already. Power or soft wash your siding, empty the gutters, and wash all your windows and screens. A little cleaning goes a long way and, we have the equipment for your home to look great in no time.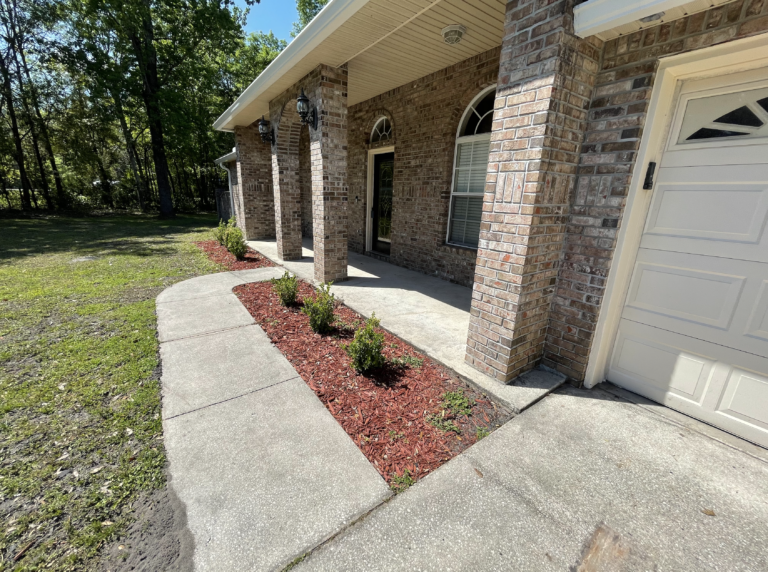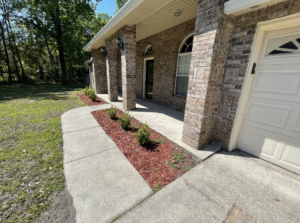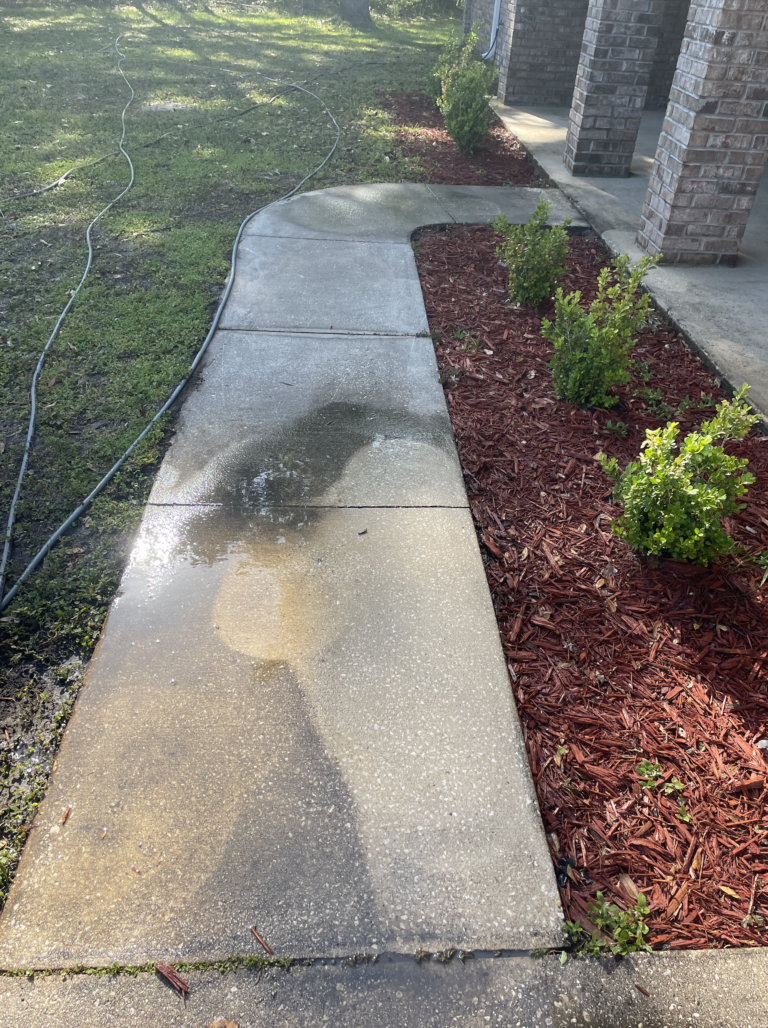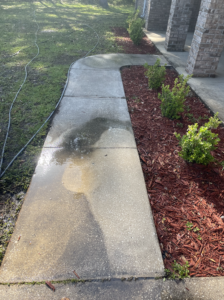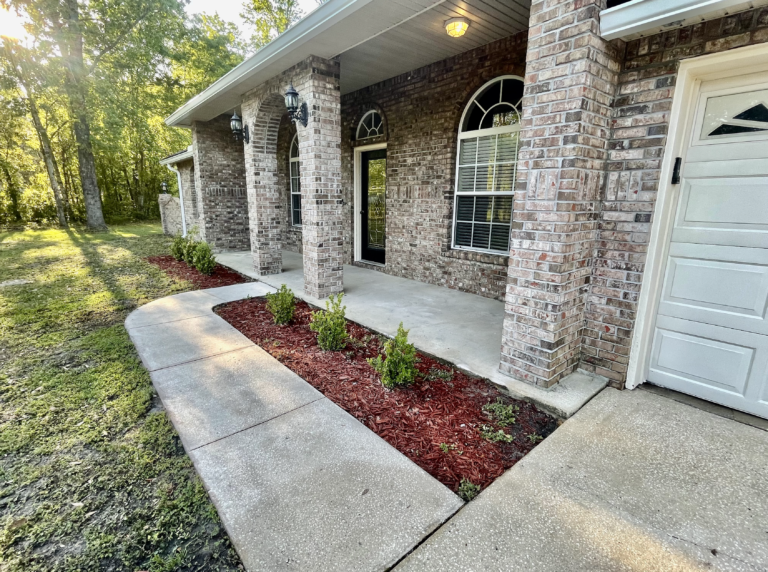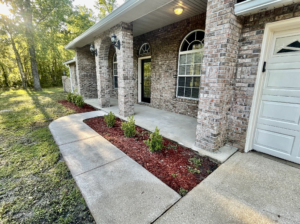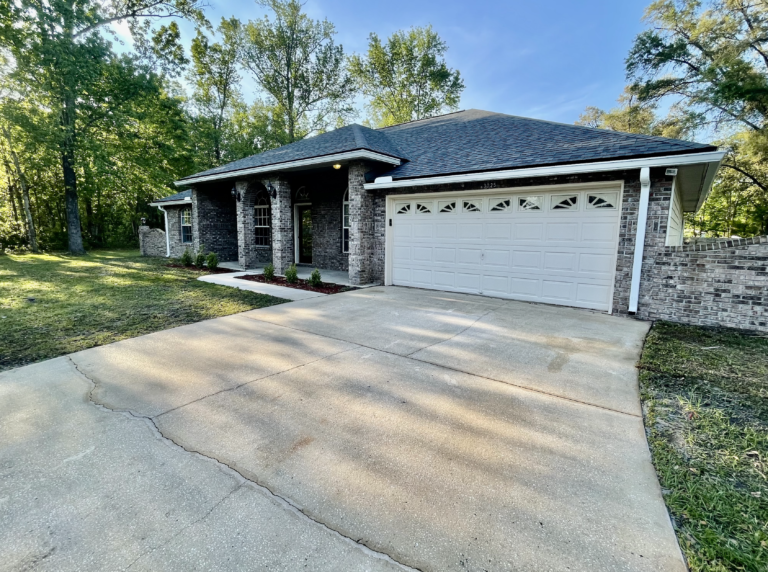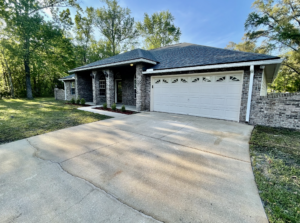 Your house should be deep cleaned before listing, including a thorough deodorizing of the home's interior and steam cleaning for all carpets. Consider hiring a professional cleaning company to ensure the space smells and looks as fresh as possible.
In addition to cleaning, take some time to tidy up. Buyers will look inside your closets, pantries, and cabinets, so make sure they are neat and organized. Small appliances and toiletries should be cleared off the countertops.
DAY OF SHOWING
Now you're all set to go and there are just a few small things you need to handle on the day of showings or open houses. Do a final walk-through and take care of these finishing touches to give potential buyers the best possible impression.
Happy and comfortable buyers are more likely to submit offers! Make them feel at home by adjusting the thermostat to a comfortable temperature. Open any blinds and curtains throughout the house, and turn on all lights so buyers can see all the potential in your home.
Then tidy up by vacuuming and sweeping floors, emptying (or hiding) trash cans, and wiping down countertops. In the bathrooms, close toilet lids and hang clean hand towels.
Don't forget to secure firearms, jewelry, sensitive documents, prescription medications, and any other items of value in a safe or store them off-site.
Finally, it's best to have pets out of the house during showings. If possible, you should also remove evidence of pets (litter box, dog beds, etc.), which can be a turn-off for some buyers. SMELLS! Also pet smells are a huge turn off for almost all buyers.
DON'T WAIT TO PREP YOUR HOME FOR SELLING
If you want to get top dollar for your home, don't put it on the market before it's ready. The right preparation can make all the difference when it comes to maximizing the offers you get. The upgrades and changes you need to make will depend upon your home's condition, so don't wait to speak with an agent.
Call our team if you're thinking about selling your home, even if you're not sure when. It's never too early to seek the guidance of your real estate agent and start preparing your home to sell.
Sources: