Best Clay County Realtor 2019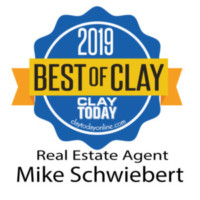 Best Clay County Realtor 2019
Thank you to all of you who voted me the best Clay County Florida REALTOR in the Best of Clay contest put only the Clay Today. The Clay Today is a local print and online publication company that have been serving Clay County Residents since 1968.
The Best of Clay Contest had 219 Categories and 117,000 votes. I am thrilled that you, the great readers and residents of Clay County, voted me the Best Real Estate Agent. My gratitude cannot be expressed enough. You can see a list of all of the Best of Clay winners here.
I appreciate all of you and I look forward to many more years of serving all of you for many more years. I will continue to provide the highest level of customer service and work hard for all of my great customers.
Why you should use me as your REALTOR..
As always here are a few things that helped make Mike Schwiebert, REALTOR the best in Clay.
Buyers: Work 100% Free with Me! I never charge junk fees.
Sellers: You will Never get locked into Long Term Listing Agreements as you will with the other agents in town.
Over 12 Years in Florida Real Estate. I am not a brand new agent handling what could potentially the largest investment in your life. Don't trust just anyone with your home buying or selling needs.
Free Moving Trailers – Buyers and Sellers can use my enclosed trailers on local moves for free. It is just like having a POD, but it's free, and you can move it when needed!
First Time Home Buyer Guide and Training
Sellers: Marketing Marketing, Marketing of your home. I use the latest online technology to have your home seen everywhere. Utilizing my website and all of the social media platforms,  along with Google following buyers around, your home will be seen to get sold.
Professional Photography is used by myself and my team on all single family homes we sell.
Designated CPE Certified Protection Expert
When you need to buy or sell a home in the Clay, Duval or St Johns County I want to be your REALTOR.
Call, Text, or email me anytime! Cell! 904-562-9345
Mike Schwiebert CPE, REALTOR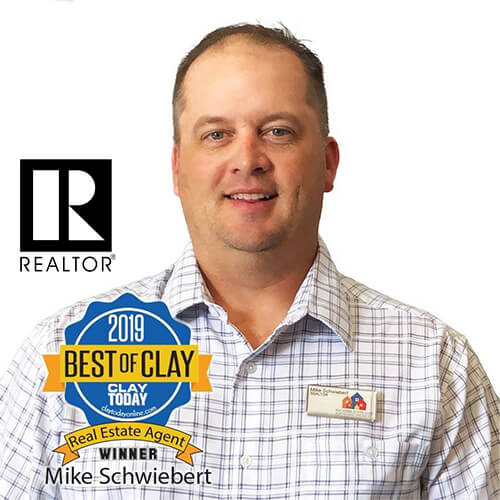 Clay County houses communities like Lake Asbury, Orange Park, Fleming Island, Doctors Lake, Eagle Landing, Oakleaf Plantation, Argyle Forrest, Eagle Harbor, Green Cove Springs, Keystone Heights, Middleburg, Magnolia Point, Orange Park Country Club and other areas within Clay County Florida. See some of my reviews here.